Descripción
El Transmisor LiteRadio 2 SE es un control remoto utilizado para volar drones FPV, en nuestro caso del tipo Tiny Whoop. Está pensado para ser usado con el Meteor65, el Meteor65 HD o el Cetus, pero al operar con el protocolo FrSky (un protocolo muy popular en el hobby), podemos comprar o armar una amplia gama de drones que serán compatibles con este transmisor.
Su otra gran ventaja es que cuenta con un puerto USB-C con el que podemos conectarlo a una computadora y controlar un simulador de vuelo como Liftoff, DRL o Velocidrone de la misma manera que operaremos nuestro equipo en la vida real. Eso, sumado al hecho de que los sticks de comando están construidos sobre gimbals de tamaño completo, hace que este accesible control remoto sea una gran opción para alguien que quiere meterse en el mundo del FPV sin tener que reaprender a volar con cada upgrade que se haga en el camino.
Descripción original:
LiteRadio 2 SE Radio Transmitter is the upgraded version based on LiteRadio 2 and comes with huge improvements.
Built-in 1000 mAh 1S battery, LiteRadio 2 SE increases the

endurance

to 8 hours.
Updates with BETAFPV self-developed LiteRadio System. Pilots can directly operate the Joystick Calibration and Upgrade Firmware on the radio transmitter.
Supports the Frsky / Futaba / Bayang, pilots can easily change Futaba, Frsky D8, Frsky FCC D16 and Frsky LBT D16 mode via the radio transmitter.
Comes with 100mW transmitting power, LiteRadio 2 SE brings a wider operating range.
Please kindly note: D16 (FCC&LBT) protocol currently does not support the Frsky receivers with ACCST 2.0 firmware or higher, and it can only bind with ACCST 1.X firmware version XM+ receivers.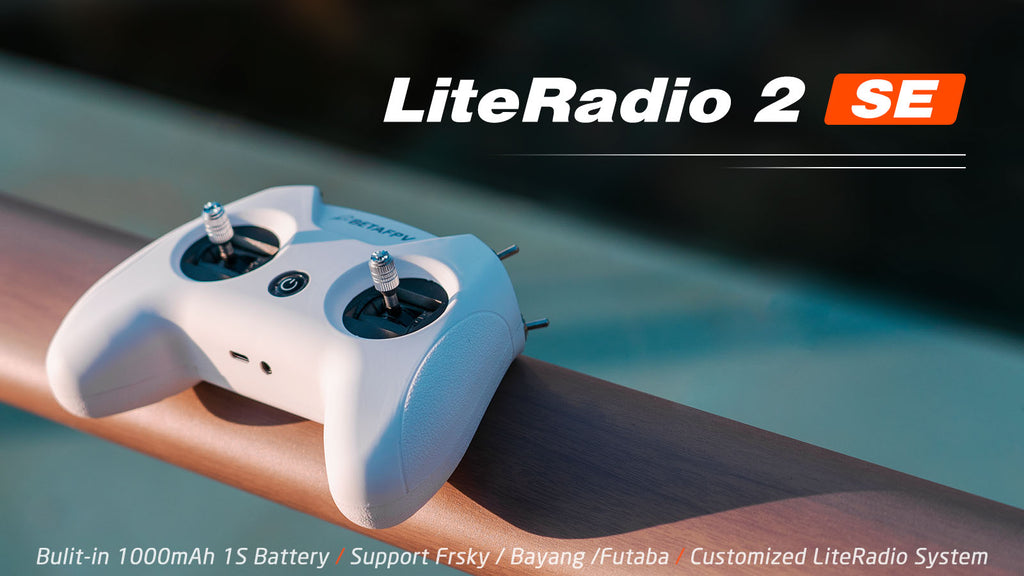 Bullet Point

Specification
Item: LiteRadio 2 SE
Color: White
Frequency Range:

2.4G (

2403MHz-2447MHz)

2.4G System:

NRF24L01 or CC2500

Channel: 8
Support Protocol: Bayang /

Futaba S-FHSS

/ Frsky FCC D16/ Frsky LBT D16 / Frsky D8

Power: ≤100mw

Adapted Drone Type: Multirotor

Support USB Charging / Firmware Update

Support BETAFPV Simulator Connected / Customized

LiteRadio System / Joystick Calibration
LED Light: Green-Power On / Red-Warning if the voltage is lower than 3.5V / Blue-Normal
Battery: Built-in 1000mAh 1S Battery
Charging Connector: USB 3.0 Type-C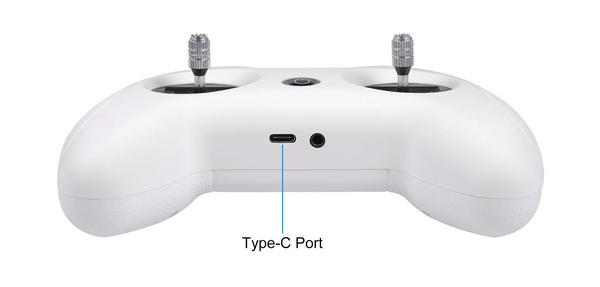 Comparison of LiteRadio 2 SE and LiteRadio 2
LiteRadio 2 SE

LiteRadio 2

System

Customized

LiteRadio System
Opensource OPENTX
Power
Built-in 1000mAh 1S Battery
Removable 350mAh 2S Battery
RF Power
100mW
80mW
Working Time
8 Hours
3 Hours
Protocols

Frsky FCC D16/Frsky LBT

D16/Frsky D8/

Futaba S-FHSS, Bayang

Frsky FCC D16/Frsky LBT

D16 /Frsky D8

, Bayang
Joystick Calibration
Yes
No(Could with OpenTX Companion)
Firmware Update
Yes
No
How to switch the protocol
To change protocols (Frsky FCC D16, Frsky LBT D16, Frsky D8, or Futaba S-FHSS
), you have to power it off first, then press and hold the bind button while you power it back on. After that, the flash times of the red LED before buzzer alarms will change, and it will
indicate which protocol it is on.
LED Status

Protocol Version

Flash Once

Frsky FCC D16

(Only supports ACCST 1.X version)

Flash Twice

Frsky LBT D16

(Only supports ACCST 1.X version)

Flash Three Times

Frsky

D8
Flash Four Times
Futaba S-FHSS
Diagram of LiteRadio 2 SE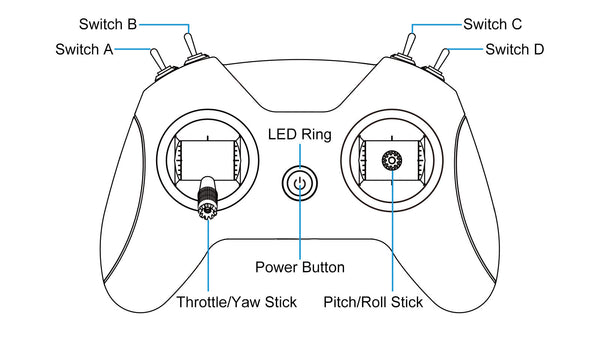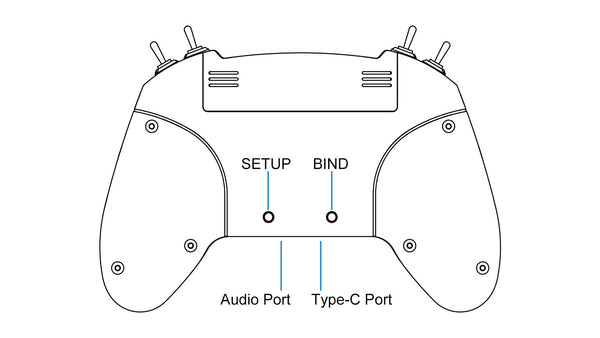 FAQ
For any questions about joystick calibration of the Literadio 2 SE transmitter, please watch the following video to know more.
Package
1 * LiteRadio 2 SE Radio Transmitter
1 *

User Manual